Phase I Environmental Site Assessment (ESA)
Are you purchasing a property or business and need to authenticate that you're not inheriting any potential environmental problems?  Do you want to keep your risk low? Is your bank or lending institution requiring that you get a Phase I ESA? Are you aware of the protection that environmental due diligence will produce when buying or financing a property?
Phase I Environmental Site Assessment Experts
A Phase I ESA is intended to shield you from environmental liabilities and to recognize problems before they become your problems.  Our customers return to us over and over again because of our expert-quality work, our responsiveness to customer needs, and our meticulous examination of properties. We've are a fundamental component in transactions from large corporate mergers and acquisitions involving hundreds of facilities to individual property sales.   We've provided services for large, international corporations to small organizations as well as private individuals.
Hire Lougheed Engineering to identify and manage potential environmental liabilities with a Phase I Environmental Site Assessment BEFORE environmental matters become a significant risk for you.
Environmental Due Diligence You Can Depend On
Discovering environmental liabilities after the purchase of a property is not just a predicament, it means potential disastrous financial repercussions to your bottom line. Our clients understand that a quality Phase I ESA means more than just a checkbox on a list of requirements from a bank or institution. They understand a Phase I Environmental Site Assessment is a substantial level of protection to confirm your project doesn't present any environmental liabilities.
Phase I ESA Services from Lougheed Engineering
About our Phase I Environmental Site Assessments:
All our Phase I's are done in strict accordance with all current ASTM & AAI requirements, meaning you get a qualified Phase I ESA from an environmental expert.
We coordinate our environmental due diligence with legal, financial, and insurance institutions to ensure your Phase I will stand up to whoever wants, needs, or requires it.
Our evaluations on your property and its history are thorough, and done to find any possible environmental issues that may have ever occurred.
If conditions warrant, we will inform you of the need for a Phase II for the further investigation of potentially contaminated sites and properties.
Assistance to potential property sellers to reduce or eliminate environmental liabilities before the property is listed for sale, also known as sell-side assistance.
We work with many banks and lending institutions to become pre-approved and certified to provide Phase I's, meaning you can get your Phase I ESA quicker than waiting for other companies to apply for approval.
Key Aspects of Phase I Environmental Site Assessments (ESAs)
Historical property records reviewed

Research on the land's use

Historic Sanborn Map Review.

Regulatory environmental records, files, and database review.
Site Inspection

Site's current operations and conditions reviewed

Regulatory environmental records, files, and database reviewed
Interviews with current and prior owners and occupants of the site meeting the All Appropriate Inquiries (AAI) Standard
Identification of RECs, Historical RECs (HRECs), and Controlled RECs (CRECs) as well as other conditions indicative of potential environmental impact and financial liability

Recommendations regarding the findings of the assessment.
Our Commitment to Your Business
Whatever your environmental due diligence needs are, Lougheed Engineering has the experience and expertise to meet your objectives – on time and within budget. We strive to minimize client liabilities while maximizing client expectations. When you need the best for Phase I Environmental Site Assessments, you need Lougheed Engineering. Click here to contact us today or call us at 317-590-0521 and discover how we can assist you.
Examination of municipal or county planning files to check prior land usage and permits granted.

Conduct file searches with public agencies (State water board, fire department, county health department, etc.) having oversight relative to water quality and soil contamination issues

Examine historic aerial photography of the vicinity.

Examine current USGS maps to scrutinize drainage patterns and topography.

Examine chain-of-title for Environmental Liens and/or Activity and Land Use Limitations (AULs).
On-site requirement – Performance of an on-site visit to view present conditions (chemical spill residue, die-back of vegetation, etc.); hazardous substances or petroleum products usage (presence of above ground or underground storage tanks, storage of acids, etc.); and evaluate any likely environmentally hazardous site history to include evaluation of risks of neighboring properties upon the subject property.
All Appropriate Inquiry (AAI) – AAI requires an interview of persons knowledgeable regarding the property history (past owners, present owner, key site manager, present tenants, and neighbors).
Your guide from policy to permit.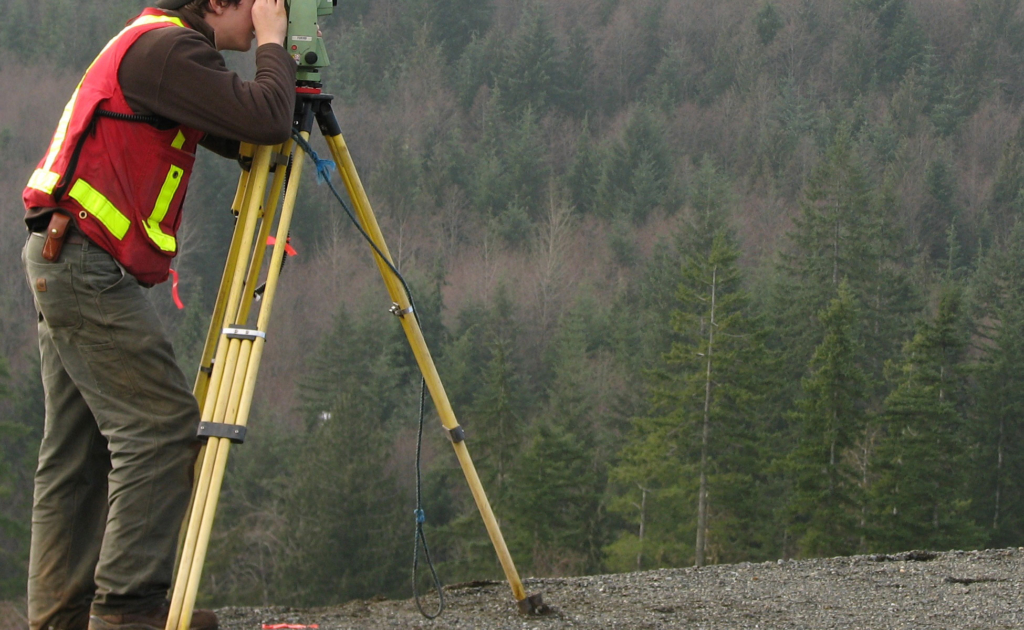 Environmental Site Assessments (ESA) are often conducted on behalf of banks, real estate companies, finance companies, insurance companies, and public institutions and agencies. Institutions with financial responsibility, such as banks, lenders, or financiers want to ensure they do not buy a property that could become listed on a state superfund list, or require costly remediation in the future. Landowners such as private companies and public institutions want to ensure that any property they acquire is either free of contamination or that the cost to remediate the contamination can be factored into the selling price.
Adding value through the toughest environmental projects
Lougheed Engineering performs Phase I Environmental Site Assessments (ESAs) in accordance with the most recent guidelines of the American Society for Testing Materials (ASTM) Practice E 1527 and the U.S. Environmental Protection Agency (U.S. EPA) Standards and Practices for All Appropriate Inquiries (AAI). These standards establish site assessment practices that satisfy due diligence responsibilities for those involved in commercial real estate transactions and provide the basis for the innocent landowner defense as provided under the Comprehensive Environmental Response, Compensation, and Liability Act (CERCLA).
Our Phase I ESAs consist of comprehensive and thorough reviews designed to provide appropriate inquiry into the recognized environmental conditions (RECs) associated with a site. A typical Phase I report will summarize our observations and findings, identify potential environmental liabilities associated with the site, and provide recommendations regarding additional actions deemed appropriate to address the identified RECs.
PHASE II: A Phase II ESA is recommended when RECs identified during a Phase I ESA require additional studies to evaluate contamination at a site. Since 1977, Lougheed Engineering has conducted Phase II ESAs and site characterization investigations. Many of these projects have been performed under strict deadlines. We routinely work jointly with attorneys and their legal staff for providing guidance on engineering/environmental issues, assisting with the development of buyer/seller agreements, and furnishing reports that address Voluntary Cleanup Program issues. Allow our staff of experienced Environmental Professionals to assist you with your next real estate transaction.